School Calendar Report an Absence Latest Newsletter Contact the Principal
Enrolment Booklet Chromebooks for 2020 Ask us a question. 2020 Uniform Information
Download the school App here. Raise a concern/ Send a compliment
The out of zone ballot was drawn this morning (19/10/2020). The process was witnessed by a Justice of the Peace.
All applicants were emailed the outcome. If you did not get your email please send an email to
admin@bombay.school.nz
We had 9 more applications than we had spaces.
October 2020
Congratulations Kotare
Hearty congratulations to Mrs Batters and her team, for a successful cross country event. The children did really well and we would like to thank them for their sportsmanship and the camaraderie shown to all who found it to be a tough race. Thank you to all our parent spectators. It was good to finally have a 'normal' COVID free school event. See photos and results in the sports section of this newsletter.
View the start and finish line video here. View the prize giving here.
Calf Club 2020 Video
Despite not being able to gather for this year's calf club it morphed into an adaptation which still managed to honour the work, the effort and the passion that children put into rearing their animals, tending their gardens or working on their projects. You can find a celebratory video here.
Kotare held a Bike Day at the start of term 4.
We are delighted to share our 2019 ERO report with you.




The amazing team at our school received a big pat on the back from ERO for their work.



Hearty Congratulations to our 2019 Franklin Arts Festival Winners!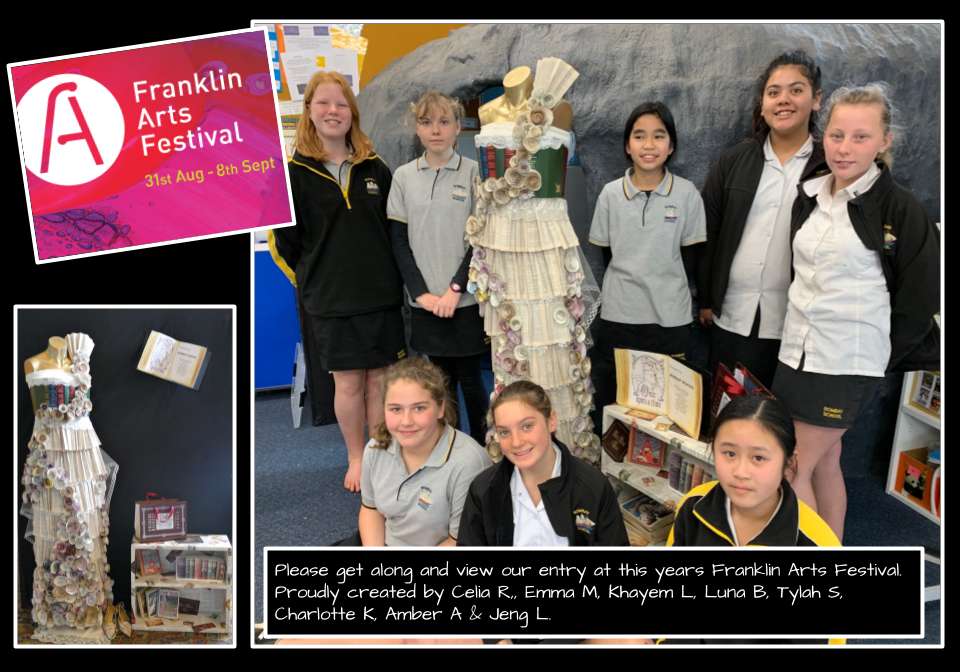 | | |
| --- | --- |
| Term 1 Swimming Sports . Why we become teachers. | |