School Calendar Report an Absence Latest Newsletter Contact the Principal
Enrolment Booklet Chromebooks for 2020 Ask us a question. 2020 Uniform Information 2020 Stationery
Update for Parents : - updated 24 March 2020 @ 9.30 am
School holidays are being brought forward so that they are completed within the 4 week period. Holidays will now begin from Monday 30 March to Tuesday 14 April inclusive (a reminder that the Tuesday after Easter Monday is always a closed day for schools).
At the end of the school holidays, schools will be open for distance learning but not physically open for staff to work at the schools.
Please note the instruction to stay home (Alert Level 4) will continue beyond the new school holiday period but schools will be technically open for distance instruction. Teachers will be working offsite.
This means that we will be working on more school work tasks for home learning over the next few weeks that we will share after Easter. Teachers will be available for support, but I ask that you do this via email. Their email addresses are on our website.
We need to remember that our teachers are also busy working out their lives in this ever changing situation. They will need time, space and patience as they to work through the current situation.
As an aside... I would personally like to thank everyone that has sent wonderful words of thanks or made lovely and positive comments when they came into school yesterday. We love your children to pieces and enjoy having all of you as part of our wider whanau. As always we enjoy seeing your children happy and safe.
Keep calm, keep safe and keep smiling.
I will continue to update most days to ensure that you feel connected to what is happening for school and your tamariki.
Corona Virus Upd
ate : School will be closed from 25 March until further notice
24/03/2020 - We are at level 3 today - School is only open for children of essential workers. Do not send your child if you are not employed in an essential service.
25/03/2020 - We are at level 4 as of today
We are delighted to share our 2019 ERO report with you.




The amazing team at our school received a big pat on the back from ERO for their work.



Hearty Congratulations to our 2019 Franklin Arts Festival Winners!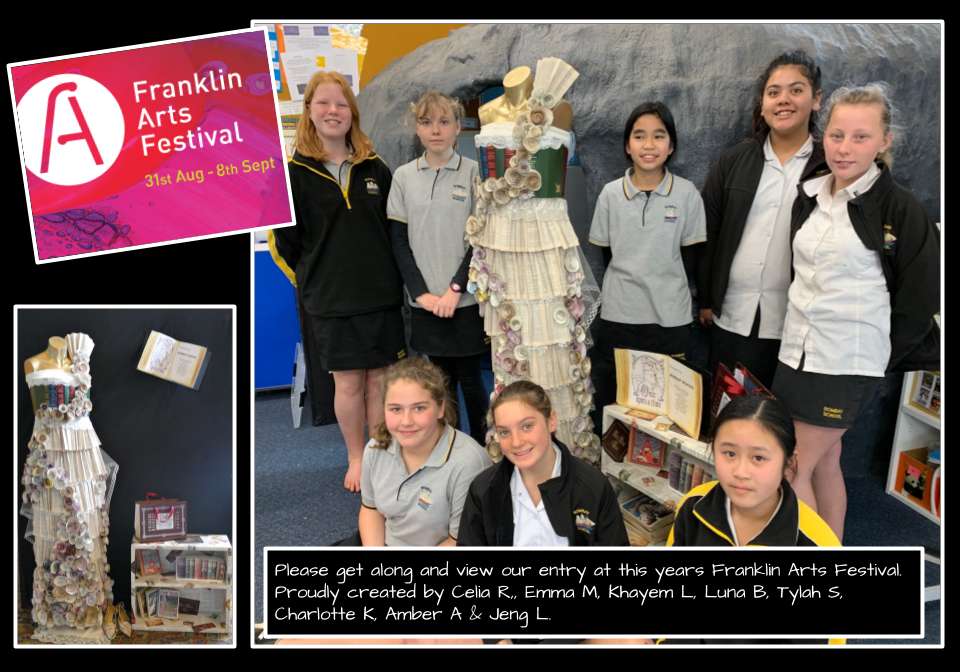 | | |
| --- | --- |
| Term 1 Swimming Sports . Why we become teachers. | |