Bombay School Newsletter 20 February 2020( #3)
~ Our Best Always ~ Ake Runga ~
Kia ora tatou whanau,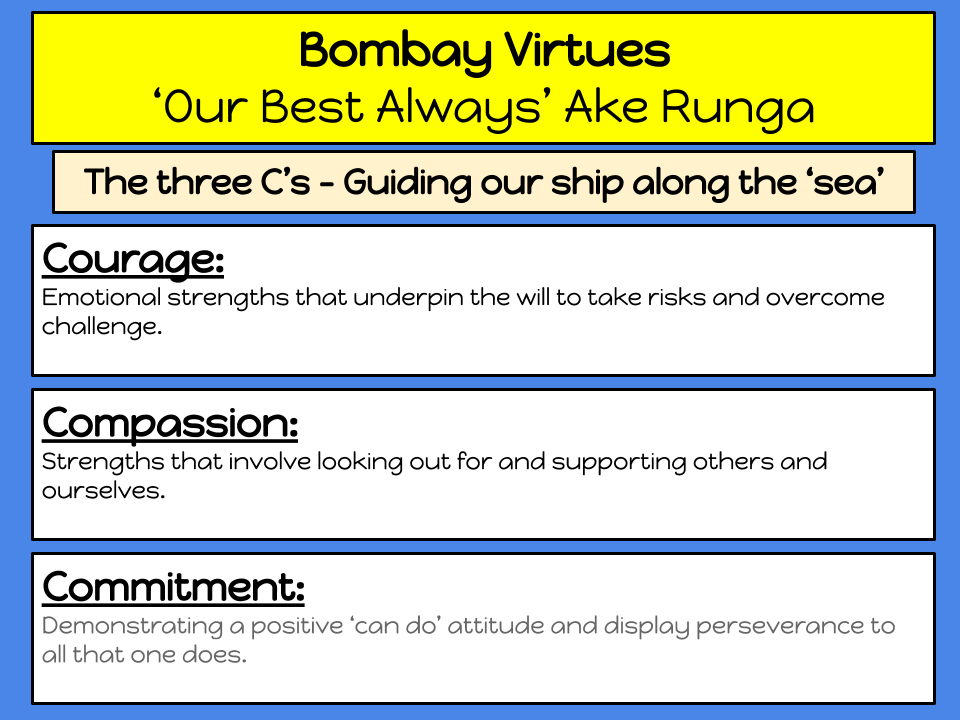 Compassion and Caring will be the themes of our next school assembly. As we work together to build a school wide understanding of these values, students will watch a video about one person going against the crowd to make the choice to care and show compassion towards another. Acts of compassion and caring do not have to be grandiose one-off actions.
They can be small actions taken in the course of daily life. Take the time this week to talk with your child about giving and receiving care and compassion for people and animals.
.
Uniform
Thank you for ensuring that your child has a bucket hat and a water bottle. It is very heartening to see our students wearing the correct uniform and footwear as well. We ask that students don't wear scuffs or jandals. These are not suitable for school because they are unsafe footwear that has, in our experience, lead to many foot injuries. A strapped sandal is a better choice.
Volunteer Needed
We need a volunteer to supervise the road patrol crossing on Thursday mornings. If you are able to help out, please email admin@bombay.school.nz. If we have several volunteers then we could spread the cycle out.
Manners
We are delighted with our children's use of their manners when on our site. If you interact with a polite child while at school, please take a moment to reinforce this by complimenting their manners. We are all on the same team and one way to make the team stronger is to repeatedly focus on the outcomes we want.
Seesaw
By now you may have read your child's seesaw post about their swimming. The post focused on what your child is learning and it may have contained a self evaluation on their progress.
While I was reading through the posts, I noticed that there are a few parents who are not connected to their child's seesaw yet.
If you are having trouble connecting, please let me know and I will sort it out for you. I fixed the error with the 'like' button. Every parent should now be able to use it. If you can't please let me know.
A quick affirmative comment on your child's work is the ideal but realistically this cannot always be done. Use the like button when you are pressed for time.
Meet the teacher
Thank you to those parents who managed to attend the meet the teacher evening. If you have any feedback please email me. ppetersen@bombay.school.nz
Pool Project
Thank you to the Home and School team who donated
$20 000
toward the pool fund which now stands at $70 000. Home and School work tirelessly to raise funds to support the school. This year they will be spending another $15 000 towards school camps and $5000 to the Kotare Team for EOTC and resources. Without this money we would need to scrap camps. We are always looking for new members to join the team. Please come along to our next meeting on Monday 9 March @ 7pm.
CHE
Certified Home Extensions sponsored our road patrol gear for 3 years. Their commitment to our school extends beyond that to include a referral scheme. If you or someone you know mentions Bombay School to CHE when using their services on a project, CHE will donate 1% percent of the total contract value of any project to the school. All you have to do is tell them that you saw our road patrol gear with their logo on on it! Easy as. Please make this widely known to your networks.

ASB
If you or someone in your network gets a home loan via ASB and they mention our school, we will get $500. Please spread the word within your networks.
Crystal Mountain Fridge Calendar
The school received an unsolicited supply of magnetic fridge calendar cards. They have a Christian message on them and they also have a Christmas and New Year blessing. If you would like one, please send your child to the office to ask Mrs Wilson for one. We are not sending them home to all students because the school is secular and we do not promote one faith over another.
House T-Shirts
Mrs Wilson has placed an order for 71 house T-Shirts. If you've missed out, don't despair. She will take your order and place it in the next round of orders. Please ensure the form is returned by 28 February at the latest.
Support Staffing
Bombay School, like most entities, must balance its budget each year. We can only spend the money we receive. We try to spend as much of our income as possible on things that directly impact student learning. One of those expenses are our teacher aides. We know there is a measurable increase in student achievement when teachers have help managing the range of complex needs in their classrooms. We partly fund teacher aides through parent donations. Now, we can moan about a promised free education system and bemoan the fact that high decile schools have to ask for donations or we face the reality that our state education system is chronically underfunded and without donations we can't have the teacher aides we need and our children pay the price. Harsh words, but it is the harsh truth. We therefore appeal to families to pay your donations as soon as you can so that we can stave off further job losses.
Writing Data
Our 2019 data tells us that we need to focus on writing this year. While it is not a 'train smash,' we have higher expectations and standards. Our staff are doing an intense year-long writing professional development programme. Our goal is to get 80-90% of our writers to the levels we expect by the end of this year. According to data we collected from our students, some of them don't like writing at all. Some five year olds come to school with the notion that writing is unpleasant. We've asked them and they have clearly told us. The same is the case for many boys. Our collective goal must be to turn this around.
In Seesaw this week, I uploaded some tips on how families can help at home. Please have a read of that and take small steps toward helping, if you are not already doing so. As a management team, we will focus on book standards, on the quality of writing the students are doing and on the teaching and learning programmes we have in place. Teachers will focus on every child and push them to their next steps. Together - we can do this!
Charli H and Poppy I, get this week's extra pudding award. Mrs Orr brought them to the office today to read to me. Charli and Poppy say that they work every night with their parents. They read to them.

They talk about the story and share their thoughts.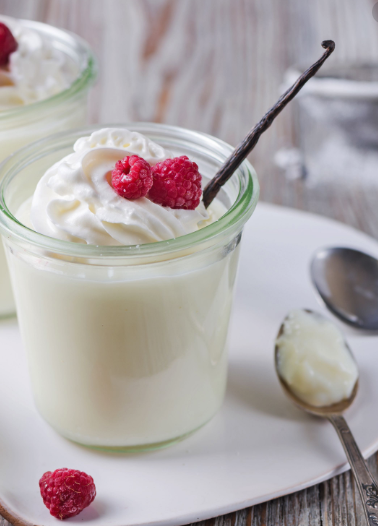 Then mum and dad praise them for their good reading and for having such a positive attitude to it.
We can see your progress girls. Well done.
Enjoy the extra pudding.

(Mum and Dad - the pudding is on you )
Wishing everyone a great week ahead.
Regards,
Paul
Reminders

ASB Banking day is Wednesday. Bring your banking into the office. If you would like to open a bank account please come to the office to collect a form. The banker of the week was: Petra G

Scholastic Bookorders close this Friday 21 February. Please bring your order with payment details to the office.

Kotare Swimming Demonstration

Thursday 5 March 2020. Starts at 2pm in the school pool.

All welcome to come and watch our our junior children display their swimming skills.

Tuhono Swimming Sports-Thursday 12th March starting at 11am (Week 6).



The World Famous in Bombay - Lions Fun Run
Sports Calendar
Friday 21 February Fulton Triathlon
Tuesday 25 February Kotuitui/Kakahu Swimming Sports @ Tuakau Pool
Tuesday 3 March North Group Swimming
Thursday 5 March Kotare Swimming Demonstration 2pm School Pool
Tuesday 10 March Franklin Zone Swimming
Thursday 12 March Tuhono Swimming Sports-starting @ 11am
Thursday 2 April Champion of Champions Swimming (Yr 7 & 8)
Tuesday 7 April Orienteering @ Colin Lawrie Fields
.