Bombay School Newsletter 28 May 2020(#15)
~ Our Best Always ~ Ake Runga ~
Principal's Message - Te Karere a te Tumuaki
The Government's announcement of increased liberalisation around gatherings and the planning for Alert Level 1 would have been welcomed by us all. The very low numbers of cases being diagnosed is strong evidence of New Zealand's success in responding to Covid.

The Director General of Health Dr Ashley Bloomfield noted that he was confident that no cases of community spread were occurring. This is a key indicator that we were watching for and part of the reason we continued to take the temperatures of everyone who entered our site. This practice will end after 3pm on Friday 29 May.
It remains important that we are all vigilant around good hygiene and the cleaning of hard surfaces.
A big thanks to all for your support in reengaging with school life under Level 2. It's been another big shift for all of us, not least our children who have displayed remarkable adaptability and resilience in returning to school.
I have been reflecting on the unintended benefits of "Level 2 life", and one which stands out to me is the increasing independence and confidence our students have been displaying. Many of them have had a routine of being accompanied to the classroom by a parent each morning. Over the last weeks they've had to do their farewells at the door, greet a senior staff member to get hand sanitizer, and then go into the school by themselves. Big steps for some of our little people! I encourage you as parents to think about how we can continue to support our children in becoming more confident in these kinds of situations.
We should look to build on some of the positives of this Covid season. Of course we welcome parents on site. We are an open door school but for those who struggle to let go, perhaps a turn about approach (one day I take you to class and the next I'll drop you at the crossing) may help our young ones towards greater independence.
There are new protocols for entering the site next. These are:
Entry to the site will still be via two controlled entry points, namely the office or Barber road.
All children can enter the site via the two controlled entry points listed in point 1 above. We will record attendance. We will dispense hand sanitiser. We will not be recording temperatures. Teachers will continue their hand hygiene focus. Cleaners will maintain their cleaning regime.
Any parent/ adult entering the site - even to drop off at the class entrance or to conduct a transaction at the office or even for a brief catch up with staff, must register their presence on the site. This can be done in one of two ways. [a] As you enter the controlled access point you can use your smart phone to scan a QR code. You will be prompted to enter your contact details. This will be stored on a secure spread sheet in the office and will only be made available to Public Health should they require it for contact tracing purposes. The phone will display a green screen to show that you have registered. Please show this to staff as you enter. The next time that you enter and scan the code, the form will remember your details and all you will need to do click 'entering' and 'submit' to register. Every time that you leave the site you will need to scan the QR code and click 'leaving'. [b] They can also register the old fashion way by signing a register book. You will need to sign in and out. These two methods rely on trust that you will use them correctly and diligently. It is in your child's interest and that of the school community that everyone follows these systems.
The corridor at the back of room 4-7 will remain locked. Please do not try to access this area. It is a point where adults tended to congregate while waiting for children. This is an obvious risky practice in a Covid environment. Please wait under the courtyard canopy at the front of these classes. The open air environment is much safer for everyone.
Attendance

The majority of our children have now returned to school. Fifteen children are learning at home. A focus now and in future is to improve regular attendance. Any pattern of non-attendance, especially if it was apparent prior to Covid-19, warrants attention. We all know the importance of attendance for good educational and life outcomes, so we would welcome 100% attendance figures moving forward.

Reminder - School is open tomorrow (Friday) and Tuesday 2 June
Easter Egg Raffle
It seems so long ago and many of us have forgotten about it except for some children who are eagerly awaiting the draw. The raffle draw will take place tomorrow. There are no more tickets for sale. Winners will receive their easter eggs and should consume them asap. We've had them in storage over the lockdown - now's a good time to chomp them up.
Oxford Pie Orders
These now have some new dates. Orders to the office by Monday 22 June and delivery will be Wednesday 1 July. If you have misplaced your order forms, there is a link to the forms on the front page of the website.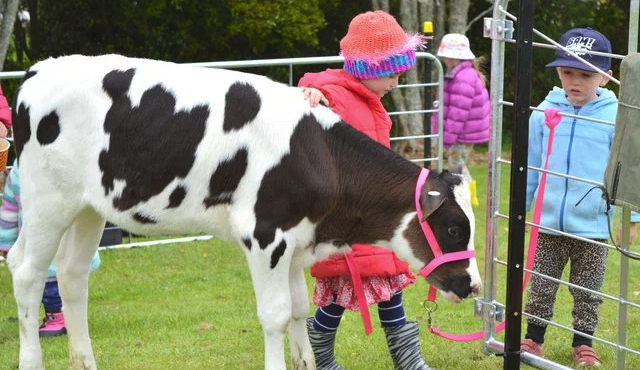 Calf Club
The Board, and Home and School recognise that Calf Club is a fundamental part of Bombay School. It has historical and cultural significance for our school. In a Covid-19 environment there are too many variables for us to confidently plan for a full scale calf club. We also recognise the impact that Covid has had on our community and on the local businesses who support the event. We gathered a small steering group to analyse the survey feedback and to consult a range of stakeholders. So after much deliberation we are pleased to announce that Calf Club will be going ahead this year on Saturday 26th September 2020, subject to some conditions (see below).

1. We will have a much smaller event which is more focused on the children and their animals rather than fundraising.
2. Calf Club will not proceed if we returned to Covid alert levels 3 or 4.
3. Calf Club will need to be run, subject to the national settings for Covid Alert level 1 and or 2, whichever is applicable at the time.
4. Contact tracing processes must be in place under level 2.
5. The Board (as a PCBU) will review Home and School's Risk Analysis Management Plans and will give final approval for the event to proceed. Key to the board's decision will be health and safety considerations and the ability of the event to comply with any Covid related laws and guidance from the Ministries of Education, Health and Primary Industries. Thus planning for calf club proceeds on the understanding that there is a risk that it can be cancelled.
We are also very happy to advise that calves will be back this year.
For those who need to secure animals, this announcement may be helpful.
The next Home and School Meeting will be held on Monday 8th June – please come along to help support our team.
Lost Nike Shoe

A size 12 black Nike shoe has gone walkabout.
If you've come across the stray shoe, please send it back to school.
Thank you.
It's with heavy hearts we're confirming the 2020 Anchor AIMS Games will be postponed until next year.
We know that, for many of you, this year's tournament was going to be a bright ray of sunshine amid the Covid-19 gloom, something to aspire to and get life back to normality.
The reality, however, is that normality is still a long way away for so many of our athletes, families, schools and communities. We have had a huge amount of feedback from people saying the spectre of Covid-19 and the associated financial and emotional factors would make it impossible for them to attend this year.
We want to make sure that any tournament we hold is open to all, that we create amazing memories and joy instead of stress and hardship.
We will be back, bigger and better than ever, from September 4-10, 2021... lock it in!
For more detailed information our media release will be on FACEBOOK.
Kind regards
Vicki Semple | Anchor AIMS Games Tournament Director
Principal's Chat to year eights.
The principal of Pukekohe High, Mr Richard Barnett, will be speaking to our current year eight students about his school. Year 8 parents are welcome to attend. The talk is expected to last for 30 minutes.
The students have to leave for manual after that.


Wednesday 3 June at 9

.
15am - School Hall.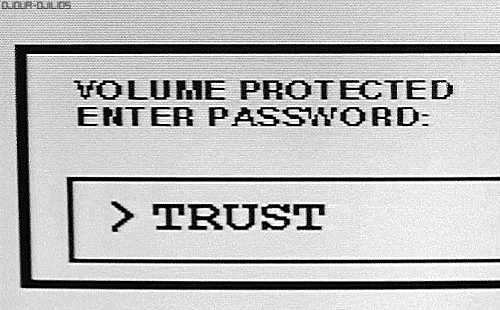 Cyber safety Tip If your child's password is thankyou or a variant thereof, you should change it to something that only you and your child will remember. This will secure your child's school account. "Thank you " is the default password and all children know this. Bored children may access each others accounts using this password and potentially cause mischief. Please change your child's password. Information on how to do this can be found here.
Fulton Swim School is located at the Puni and Patumahoe Primary Schools, indoor heated facilities, small teaching groups and a structured program that encourages improvement, fun and safety while learning the life skill of swimming
Some of our children currently attend
Fulton Swim School
and absolutely love it here. It's an amazing life skill to learn, and we recommend all parents consider the gift of allowing their child to learn how to swim. To find out more,
click here.
"