Bombay School Newsletter updated 16 January 2020( #1)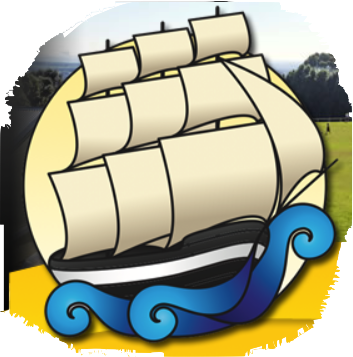 ~ Our Best Always ~ Ake Runga ~


Kia ora tatou,


This newsletter was updated on 16 January 2020.
As the summer break winds down, we have added some important links above which parents may want to access prior to school starting for 2020.
Reminders for Start of the School Year
Uniform Shop - open on Thursday 23 January (8-9 am) for try-ons and orders. Pick up the uniforms on Friday 31 January (8-9 am) - uniform shop is in the school office area.
Stationery Packs - have you ordered your child's stationery so that they come to school on the first day with all that is required? See this link, if you haven't: Stationery Options The office will have the stationery items that are not available from the supplier that you choose (Impact books, whiteboards). You can purchase them on the first day of school - or send me an email with what you require and we can have them ready for you (I'm sure it will be busy on the first day back).
House t-shirt orders - these need to be back at the office by 28 February please. If you have mislaid the order form request one from the office.
School starts back on Monday 3 February - make sure your children are at school by 8.40 am so that they can get themselves organised before school starts.
Swimming - there will be daily swimming for all Kotare and Tuhono students, Kotuitui and Kakahu students will need the check the timetable to see which days they swim. Please ensure they bring 'named' togs, towels and goggles (if they need them) in a swim bag.
Students travelling by bus - the buses will run from the first day (3/2/20). We have lists made up - if you know that there are days when your child will not be using the bus (on a regular basis, i.e. sports training after school so need to be picked up each Wednesday) please let us know. Those students who used the Pukekohe bus service last term have been included this term, please let us know ASAP if your child is NOT going to be using this service (cost is $50.00 per term, per child).
We are rushing our builders to complete the renovations to rooms 10-13. Hopefully there will be no delay in us moving in. In the unlikely event that these rooms are not ready, we will move into the hall for a few days.
As you get uniforms and school gear ready, it would pay to name everything. This includes swimming gear, lunch boxes, shoes etc.
If you need anything prior to school starting, please use this form. One of us will respond to you asap.
Regards,
Paul
ENTRIES ARE OPEN FOR THE FULTON TRIATHLON 2020!
Make sure your triathlete doesn't miss out on being part of this fun and local event.
All the action is happening on Friday February 21st, 2020 at Clarks Beach.
8 - 10 year olds
100m Swim
4km Bike
1km Run
11 - 12 year olds
200m Swim
8km Bike
2km Run
Click the link to register and secure your child's spot today!
http://bit.ly/FultonTriathlon2020
Online Safety Resources for Families
Netsafe Contact Centre 8am-8pm weekdays & 9am-5pm weekends and public holidays 0508 638723