Bombay School Newsletter 17 October 2019 ( #31)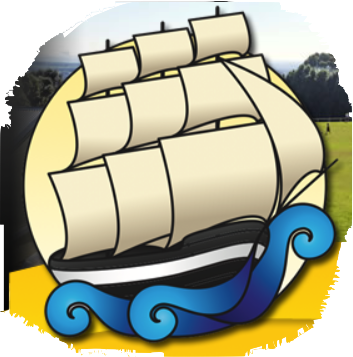 ~ Our Best Always ~ Ake Runga ~
Principal's Message
Dear Parents and School Supporters,

Calf Club - Thank you



We would like to thank everyone who contributed to calf club. Every contribution big and small helped us to raise somewhere between $45 - S48k. The final figure is yet to be determined once all the expenses have been accounted for. BUT what an awesome effort!




We would also like to thank all the calf club stall coordinators for their work and a special thank you to Kylie Faulkner for leading the team. You may be aware that Kylie is stepping down from her Calf Club Coordinator's role. We need someone to step up, please. Kylie will happily support you for 2020. The role could also be shared by two people. One being the front person on the day and the other handling all the logistics. Please let us know asap if you will consider this role.


Stork News
Bombay School....
Something in the water...The stork is coming back this way...



We are delighted to announce that Ms Taylor will be expecting her first child in 2020! Hearty congratulations to Rachel and Caleb and their whanau.

This is also excellent news for Bombay School. We have several teachers with young families. They invest themselves into the school community. Their children come to this school and they have a vested interest in ensuring that our school delivers the best it can. From a strategic perspective, this contributes to the health of the school and should be welcomed by all. It is in part for this reason, and because of our school values, that we support them to balance the demands of young families with their roles as teachers. You will note that we have several teachers working on flexible working arrangements of three to four days per week. This will continue through to the end of 2020. Many of these teachers will then return to full time five day roles.


Hats
| | |
| --- | --- |
| It is compulsory to wear school hats in term four. The amnesty will end at the start of next week. A crack down is coming. Duty teachers will be asked to strictly enforce this. | |

Coin Trail

School leaders will be holding a coin trail on Friday 25 October. These funds will be used to purchase paint for an art piece for the hall. Please support them by sending along any coins that you could spare.


Ice Skating - this weekend
The ice skating event has been a huge hit with the children.

Ice Skating will continue this Saturday 19 October. 10-4pm.
$8 per child.
Food stalls between 10.30am and 1.30pm.
Bring the family along for a fun filled event.


Labour Weekend and Calf Club Day in Lieu

Please remember that school is closed 28 and 29 October. KAS will run a care service from 6.30am to 6pm on 29 October for those who need it. Please scroll through the calendar in this newsletter. There are some important dates that you may want to note. For example - the year 8 dinner, prize giving and when reports are sent home.

Kind regards,
Paul


Lunches Update
Dear Families
Sadly we will not be offering Friday lunches this term.
We would like to thank everyone that supported us through purchasing the lunches. We raised $976 to go towards the Pool Fund. This really helps!
We would like to run this again starting First Term next year, but we are desperate for some more help to make it happen. If you think you could help us, please get in touch. It's quick and simple, we just need some back up assistance to keep it flowing.
Thank you
Andrea Meade
Bombay School & Community Pool Fundraising Co-Ordinator
ASB Banking day is Wednesday. Bring your banking into the office. If you would like to open a bank account please collect forms from the office.
Uniform - Please label all uniform items clearly. We have a large collection of lost property. Labelled items will be returned to their owner. Thank you
Kotare Cross Country (Rm's 4,5,6,7,8) will be held on Thursday 31 October at 2pm. All welcome.
For information on the Yr 3/4 Hunua Camp follow this link: https://bit.ly/2HvZGWf
Lost - Alex H has lost his G-Shock watch -Black. It went missing on Monday at lunchtime. Please check this has not come home by mistake. If found please bring to the office.
Bombay School Top Raffle Ticket Seller Trophy: Tayla & Alyssa
FWA KUEGLER CUP for Best Standard 3 & 4 Project: Marlouise
McDOUGALL CUP for Best Overall Project: Lucy
Sutherland Family Junior Green Fingers Shield for Best Junior Garden Project: Brodie Redfire Nurseries Yr 4-6 Green Fingers Shield for Best Yr 4-6 Garden Project: Paige Green Fingers Shield for Best Yr 7 & 8 Garden Project: Jessica
Grayson Trophy for Champion Junior Chicken: Reserve Champion: Harrison
Champion: Ellie BROMLEY PARK HATCHERIES CUP for Champion Chicken: Reserve Champion: Ava
Champion: Ellie
SMITH FAMILY CUP for Champion Goat Leading:Cody
BOYT FAMILY CUP for Champion Goat Calling: Zara
RASMUSSEN TROPHY for Champion Junior Goat: Reserve Champions: Emelie & Millie. Champion: Sofia
PARKINSON CUP for Champion Goat:Reserve Champion: Danika Champions: Greer & George
POKENO BACON CUP for Champion Pig: Reserve Champion: Isabella Champion: Ruby
PEREZ FAMILY CUP for Junior Champion Calling: Charlotte
WILSON FAMILY CUP for Junior Champion Leading:William
PTA SHIELD for Champion Lamb (Jnr Child): Reserve Champion: Liam Champion: Rona
RAWNSLEY CUP for Champion Lamb Leading: Scout
Champion Export Lamb Cup:Reserve Champion: Maiya Champion: Liam
MAJOR CHARLES MITFORD-BURGESS SHIELD for Highest Points Overall – Lambs
Reserve Champion: Liam Champion: Maiya
MITFORD-BURGESS CUP for Champion Lamb – Calling: Michaela
Book presented to our youngest competitor: Alyssa
Preliminary Profit for Stalls
* Stall holders if you still have expenses to claim please bring to the office asap.
Thank you.
Snow is coming to the Saturday event ,
Sponsored by KAS.
Event: Garden Ramble
Sunset Beach Surf Club rowers presents the best garden ramble ever.
Come along and enjoy the tranquility and beauty of these large country style. These gardens will lift
your spirit but the views will make your heart soar.
Grab the chance to explore these hidden gems.
Location: We have twelve gardens situated in Pukekohe, Tuakau, Onewhero and Port Waikato.
Time: One day only Saturday 30 November
The gardens will be open at 9:30am and close at 4pm.
Tickets: cost $25
Tickets available from:
email surfboat@sunsetbeach.org.nz
Phone 027 228 5440
Coming Events
Thursday 24 October Tennis Tournament Yr 5/6 & Yr 7/8 (Selected students)
Thursday 31 October Kotare Cross Country 2pm
Tuesday 5 November School Athletics Day Yr 5-8
Wednesday 13 November North Group Athletics
Wednesday 20 November Franklin Zone Athletics
Thursday 28 November Champion of Champions Athletics
Kiaido Ryu Martial Arts (www.martialarts.co.nz)

Bombay School Hall Mondays and Wednesdays from 5:35pm

Ph: Richard 09 2925851 or mb/txt: 021 811199

Bombay Junior Interclub Tennis Registrations

Tennis season is starting soon and we are inviting registrations for all existing and any new players. Coaching sessions will be on Tuesday nights for term 4, 2019 and term 1, 2020.Please check our facebook page for latest club news.

Interclub registration form: https://forms.gle/p7iwbrNy5ZXL2u7N7

Link to Facebook page:

https://www.facebook.com/groups/265884407599426/

If you need anything further please contact Michelle McRobbie 0275887557
Young at Art
children's Art classes commence second week of term 4. We also have a clay workshop over two Saturdays and pre Christmas workshops being released very soon. We have a couple of places remaining for information or bookings please check out:
www.youngatart.co.nz
, email:
anna@youngatart.co.nz
or phone: 0297 712 923
Seasons For Growth is a grief, loss and change program for children and teens, and helps them deal with challenges in their lives e.g separation, divorce, death or family changes. The next after-school program starts on Thursday 24th of October, 4pm-5pm at St Andrews Church hall in Pukekohe. A Parent Programme is also available. The Programs run for 8 weeks during term time. For enquiries or enrolments please phone/text Marisa Skilton on 021 142 5812, office on 238 7228, or contact me at
seasonsfranklin@xtra.co.nz
. For more info go to
www.pukekohecommunityaction.co.nz/seasons
.
TTT (Track, Trail, Tarmac) is very excited to announce the launch of TTT (Track, Trail, Tarmac) Juniors & TTT Kids kicking off from Thursday, October 17.


We would love for you, and anyone/everyone you can think of to join us on us for the launch of TTT Kids & TTT Juniors and get a taste of what it is all about.TTT Juniors & TTT Kids Open Evening. Thursday, October 17. 6:00-7:00PM. FREE to attend. Papakura Athletic & Harrier Club, Massey Park, Ron Keat Drive, Papakura. Meet and greet upstairs in the PAHC clubrooms from 5:30PM. For more info:

Facebook: TTT Runners

Instagram: @ttt_runners@ttt_juniors

Quick Rip @ Ardmore Marist

WELCOME to the pilot of Quick Rip in the Counties region. We are proud to be working in conjunction with NZR with this new initiative of non-contact rugby and hope you enjoy the season.

START DATE - 24th October games from 5pm all you need to do is rock on up on the day pay your $2 gold coin and you are guaranteed a game it's that simple.

OPEN to ALL ages / genders / clubs / schools.

Kitchen and Bar open from 4.30pm – 7.30pm.

QUICK RIP - 2019

Non Contact Rugby for the following grades:

U7 - Born 2012 & below

U9 - Born 2010 / 2011

U11 - Born 2008 / 2009

U13 - Born 2006 / 2007

Mixed Whanau - get your families together as this is a mixed grade for ALL ages

REGISTER HERE:

https://www.sporty.co.nz/ardmoremarist/Registrations-1/Quick-Rip

If you would like more information please contact Kelly Flavell clubmanager@ardmoremarist.co.nz or call 021 211 8107