Bombay School Newsletter 5 December 2019 ( #38)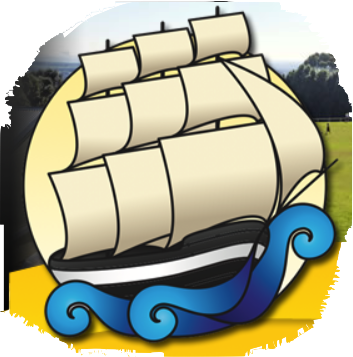 ~ Our Best Always ~ Ake Runga ~

Kia ora tatou,

This will be a very brief newsletter. As we wind up the year here are some links/ information that you may find useful :-


Prize-giving Prize-giving is 17 December 2019. The junior prize-giving (Yr 0 - 4)starts at 9am and the senior one (Yr 5 - 8) starts at 11.30am.
2020 Class Placements: Students will find out which class they have been placed in on Friday 13 December when reports go home.
Meet your 2020 Teacher: There will be a chance to spend time with their 2020 teacher on Monday 16 December.
School Finishes on Thursday 19 December at 12:30pm. KAS will be available for the afternoon for anyone who needs to book their child in.
Uniform Shop Information : Follow this link
Hearty congratulations to our Tuhono Team for running a very successful athletics day. Well done team.


Nga mihi
Noho ora mai,
Paul
Calf Club Major Raffle Coordinator needed - A HUGE thank you to Wendy Powell who has been our wonderful coordinator for the Major Calf Club Raffle. This is a major fundraiser for Calf Club. Due to Wendy stepping down we are looking for a new coordinator. Is there someone who would be happy to take on this role? Please contact the school office if you can help or would like more info. Thank you
Wanted - Mrs Steer is looking for a few large boxes for a dance performance for prize giving. They need to be big enough that a child can fit inside. If you can help please bring into the office. Thank you.
ASB Banking day is Wednesday. Bring your banking into the office. If you would like to open a bank account please collect forms from the office.
Uniform - Please label all uniform items clearly. We have a large collection of lost property. Labelled items will be returned to their owner. Thank you
Lost - Mason H from room 4 has lost his size 11 Nikes. They are Black lace ups with white soles. His initials are under the tongue. Brand new. Please check these have not come home by mistake.
Also Chloe from Rm 4 has lost her shoes (pictured below). If found please return to room 4. Thank you.
Coming Events
Thursday 5 December Kotare and Tuhono Athletics Day. Starting at 9am until lunch time
9am - Sprints 10:30am - 1pm Field Events 2pm Prize Giving Assembly
ENTRIES ARE OPEN FOR THE FULTON TRIATHLON 2020!
Make sure your triathlete doesn't miss out on being part of this fun and local event.
All the action is happening on Friday February 21st, 2020 at Clarks Beach.
8 - 10 year olds
100m Swim
4km Bike
1km Run
11 - 12 year olds
200m Swim
8km Bike
2km Run
Click the link to register and secure your child's spot today!
http://bit.ly/FultonTriathlon2020
Kiaido Ryu Martial Arts (www.martialarts.co.nz)

Bombay School Hall Mondays and Wednesdays from 5:35pm

Ph: Richard 09 2925851 or mb/txt: 021 811199
Young at Art
are running pre-
Christmas workshops
from 19
th
- 23
rd
December this year with Kiwi Christmas Acrylic paintings, Table decorations, Elf on the Shelf Papier mache and our Supersonic 'BIG Christmas Variety Workshop' on Friday 20
th
Dec. This includes watercolour cards, decorations and present making for family members. For more information or to book please check out:
http://www.youngatart.co.nz/holiday-workshops/
, email:
anna@youngatart.co.nz
or Ph. 0297 712 923
Seasons For Growth is a grief, loss and change program for children and teens, and helps them deal with challenges in their lives e.g separation, divorce, death or family changes. The next after-school program starts on Thursday 24th of October, 4pm-5pm at St Andrews Church hall in Pukekohe. A Parent Programme is also available. The Programs run for 8 weeks during term time. For enquiries or enrolments please phone/text Marisa Skilton on 021 142 5812, office on 238 7228, or contact me at
seasonsfranklin@xtra.co.nz
. For more info go to
www.pukekohecommunityaction.co.nz/seasons
.