Our 2019 Sponsors : Matthew Bagley (IT Support)
||
Franklin Law
||
Quick Links
Calendar
18/2
19/2
20/2
21/2
22/2

Fulton Swim School Yr 1-4

Fulton Swim School Yr 1-4

Juicy Ice-block Day




Fulton Swim School Yr 1-4

Newsletter 1 pm

Newsletter 1 pm

Motocross NZ Demonstration 1.55pm on field

25/2
26/2
27/2
28/2
01/03

Fulton Swim School Yr 1-4




Fulton Swim School Yr 1-4

BOT Meeting 5pm Staffroom




ASB Banking Day

Fulton Swim School Yr 1-4




North Group Swimming Yr 5-6

Newsletter 1 pm





Principal's Message
14 February 2019
Dear parents, caregivers, students and friends of the school. Tena koutou katoa. Nga mihi nui ki a koutou katoa,

Traffic Management - Car Parking

We asking all staff and visitors to the school to park one side of the carpark, so as to create a drive-through lane for parents who are dropping their children off. Could all staff and visitors park on side A, as depicted below? If we left side B clear, it would assist with the flow of traffic through the carpark.

**** Parent volunteers for road patrol duty *****



Camps & Police Vetting
There will be 4 camps this year. Tuhono (Year 3 & 4) will be camping at Hunua. Kotuitui (year 5/6) will be at Finlay Park. Kakahu (Year 7 & 8) will head to Wellington. In order for camps to run successfully, we rely on the goodwill of teachers and parent volunteers. We also rely on the generosity of the home and school team, who subsidise each camp by $5000! One area that really does not sit well with me, is the fact that we have to pass on the cost of police-vetting to parent volunteers. These parents take time off work to ensure that our camps run safely. Unfortunately the school does not have the $1000 it costs to vet all volunteers for the 4 camps. One way to work around this, is to cover the cost of the vetting in the camp cost per child. What are your views? Please share them with me so that we can make a decision soon. ppetersen@bombay.school.nz

In due course, each team will share specific information about their camps with their parents.


| | |
| --- | --- |
| We would like to thank Wendy Powell (Walking Bus Coordinator and Kurt Maxwell ( Community Transport Co-ordinator - Auckland Transport) for organising Wheels Day. A wonderful time was had by all! | |
News from Stork # 2


Wedding Bells

We wish staff member, Jamyee Figgess a blessed day on Saturday when she and Cameron tie the knot. May your special day be filled with joy, love and the company of family and friends.
It's time for the Lion's Club Fun Run. This year, part of the proceeds will be donated to the pool fund.
We are deeply grateful to the Lion's for their steadfast support over the years.


Future of work


.
Motorcycling New Zealand will be paying us a visit
22 Feb (Friday) @ 1.55pm on the school field.
They will be doing a demonstration and a Q & A session. The aim of this is to promote their sport. We know that we have a few motocross enthusiasts at school who will enjoy the opportunity to interact with the team.


NZ #1 Cody Cooper is coming with his mechanic Lee
Paid Union Meetings 18 March ****

Kind regards,
Paul
Meet the teacher

An informal meet the teacher event will take place on 28 February (week 4) between 3-5pm in your child's classroom. It will be an opportunity for you to meet your child's teacher(s). There are no appointment slots. The classrooms will be open 3-5pm.



*****

*****



*****
| | |
| --- | --- |
| ASB Banking day is Wednesday. Bring your banking in to the office. The winner of the banking trophy this week is: Olivia G. If you would like to open a bank account please collect forms from the office. | ***** |
Video : Becoming a School Trustee
Elections for the Board of Trustees will be held Friday 7th June 2019. The Board of Trustees is the governing body of the school and is made up of 5 parent/community members, the Principal and a staff representative. Follow this link to find out more about what is involved in becoming a trustee. More information I would encourage anyone considering standing for the Board this year to attend one of the Board's meetings. The next meeting is on February 26th at 5pm in the staffroom.
The board has appointed Heidi Hewes as the Returning Officer.
Coming Events
Thursday 21 February - Kakahu & Kotuitui Swimming Sports Yr 5-8 @ Tuakau Centennial Pool
Friday 22 February - Motocross Presentation 1:55pm on the field
Thursday 28 February - North Group Swimming Yr 5- 6 North Group Swimming Notice
Tuesday 5 March - North Group Swimming Yr 7 & 8
Tuesday 12 March - Franklin Zone Swimming Yr 7 -8
Wednesday 13 March Tuhono Swimming Sports @ 11am School Pool
Thursday 14 March Kotare Swimming Demonstration 1:50pm-2:50pm
Friday 15 March - Franklin Zone Swimming Yr 5 -6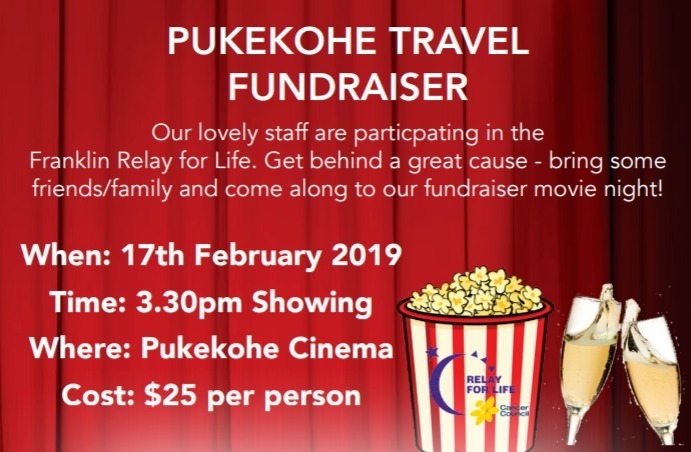 | | |
| --- | --- |
| | |