Our 2019 Sponsors : Matthew Bagley (IT Support)
||
Franklin Law
||
Cooking in their new manual classes @ Rosehill Intermediate
Quick Links
Calendar
Monday 11/02
Tuesday 12/2
Wednesday 13/2
Thursday 14/2
Friday 15/2










Newsletter 1 pm

Valentine's Day

ASB

Banking Day

18/2
19/2
20/2
21/2
22/2

Fulton Swim School Yr 1-4

Fulton Swim School Yr 1-4

Juicy Ice-block Day




Fulton Swim School Yr 1-4

Newsletter 1 pm

Newsletter 1 pm

Motocross NZ Demonstration 1.55pm on field
Principal's Message
14 February 2019
Dear parents, caregivers, students and friends of the school. Tena koutou katoa. Nga mihi nui ki a koutou katoa,

Road Patrol training was completed yesterday. We are very pleased with how well the crossing is working. Thank you to all parents who model the desired behaviour by using the crossing. A few drivers are entering the carpark at the 'wrong' gate. If everyone used the suggested entry and exit gates as depicted in the picture below, we would ensure one direction of traffic in the carpark. This would improve safety.
CROSSING TIMES : 8.15am-8.50am and 2.45pm-3.05pm. Please cross your children yourself, if you are outside of these crossing times.
House T-Shirt orders must be received by tomorrow, Friday 15 February. Download an order form. Request a paper copy, state the sizes you need admin@bombay.school.nz Ask the office to tell you what house your child(ren) is/are in. admin@bombay.school.nz Place your order online now
Thank you to Mrs Becky Causebrook who approached The Tyre Shop about our seat project.
They generously donated 6 tyres and said that we could have more. Mrs Batters took one home to start work on our prototype.
It's coming along nicely. We will buy foam for the seats this weekend, in the hope of getting the prototype completed within the week. We will keep you posted.


Looking ahead, we have wheels day on 20th of February. Kurt Maxwell from Auckland Transport will work with our leaders to set up a bike course. There is no charge for this. See flier below.

Motorcycling New Zealand will be paying us a visit
22 Feb (Friday) @ 1.55pm on the school field.
They will be doing a demonstration and a Q & A session. The aim of this is to promote their sport. We know that we have a few motocross enthusiasts at school who will enjoy the opportunity to interact with the team.


NZ #1 Cody Cooper is coming with his mechanic Lee
Have you changed your personal details over the holidays, perhaps your cellphone, address or emergency contact details? In the event of an emergency or if your child's teacher would like to contact you, it is important that we have the correct information . We would be grateful if you could advise the school office please by either ringing (09 2361012) or email admin@bombay.school.nz Many thanks.

One of our foci this term is manners and respect. I simply have to rave about the beautiful manners and respect our students show when using the crossing and throughout their school day. It is a hallmark of our school, that students are caring, kind and respectful. Keep up the good work team.
Important update: Collective Agreement Negotiations
Teachers and principals will be holding nationwide Paid Union Meetings in school time in the week of March 18th so that they can discuss progress and decide next steps in the Kua Tae Te Wā campaign. More details will be announced in our next newsletter.

Kind regards,
Paul
Meet the teacher

An informal meet the teacher event will take place on 28 February (week 4) between 3-5pm in your child's classroom. It will be an opportunity for you to meet your child's teacher(s). There are no appointment slots. The classrooms will be open 3-5pm.



Lost and found:

Lost since end of last year. Bombay school layer jacket named Dickinson. Also has a pale blue ribbon attached to tag.

Found: A fitbit found in the swimming pool changing rooms.

Found: Fancy smart watch and charge cable. Identify the brand. Found on Monday - after someone used the school pool over the weekend.




Scholastic Book orders close Friday 15 February. Please bring all orders with payment to the office.



ASB Banking day is Wednesday. Bring your banking in to the office. The winner of the banking trophy this week is: Olivia G. If you would like to open a bank account please collect forms from the office.




Juicy Ice-blocks Tuesday 19 Feb

Order forms were sent home on Wednesday for this special Ice-block Day. Please have all orders to the office by Monday 18 Feb. Thank you.



Video : Becoming a School Trustee
Elections for the Board of Trustees will be held Friday 7th June 2019. The Board of Trustees is the governing body of the school and is made up of 5 parent/community members, the Principal and a staff representative. Follow this link to find out more about what is involved in becoming a trustee. More information I would encourage anyone considering standing for the Board this year to attend one of the Board's meetings. The next meeting is on February 26th at 5pm in the staffroom.
The board has appointed Heidi Hewes as the Returning Officer.
Scenes from Year 7 & 8 Manual @ Rosehill Intermediate
Coming Events
Thursday 21 February - Kakahu & Kotuitui Swimming Sports Yr 5-8 @ Tuakau Centennial Pool
Friday 22 February - Motocross Presentation 1:55pm on the field
Thursday 28 February - North Group Swimming Yr 5- 6 North Group Swimming Notice
Tuesday 5 March - North Group Swimming Yr 7 & 8
Tuesday 12 March - Franklin Zone Swimming Yr 7 -8
Wednesday 13 March Tuhono Swimming Sports @ 11am School Pool
Thursday 14 March Kotare Swimming Demonstration 1:50pm-2:50pm
Friday 15 March - Franklin Zone Swimming Yr 5 -6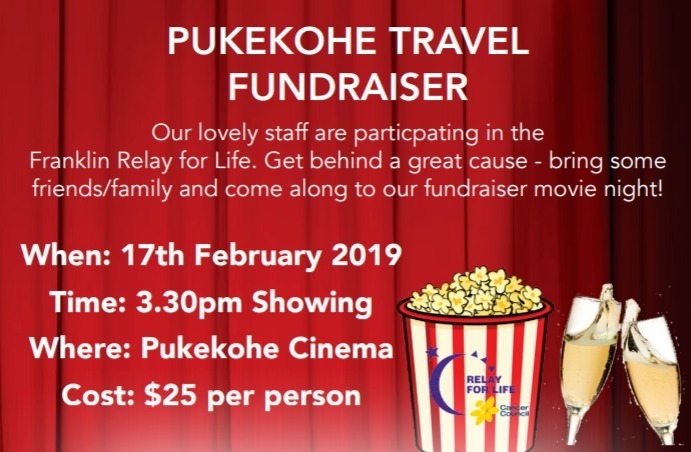 | | |
| --- | --- |
| | |